Molkerei Gast
Meinrad Gast
Meinrad Gast's small cheese dairy produces mainly Allgäuer Limburger and Romadur.
His grandfather bought into the business in 1936, which had been in operation for 105 years, and his father took over the business in 1968. And 30 years later Meinrad Gast was the sole owner.
The working day begins at 6 a.m. for Meinrad, who runs the dairy with five employees. The man with the white cap, white jacket and white rubber boots doesn't want to give up selling drinking milk completely. He still sells about 50 liters a day. "The fact that I don't completely abandon the basic product is due to my self-image alone," he says.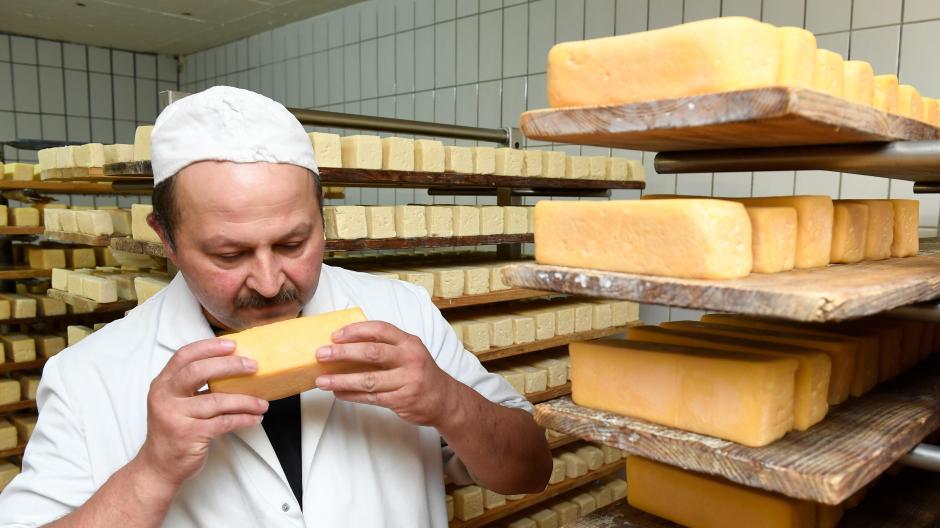 He is pleased that milk enjoys a good image as a high-quality food and from this point of view he is in good hands in his own dairy.
The 56 year old Meinrad is convinced of what he is doing and so his niece, who previously made a master degree of cheese making, will probably take over the dairy at some point and these traditional products, such as Limburger and Romadur from the Allgäu, will remain with us indefinitely.