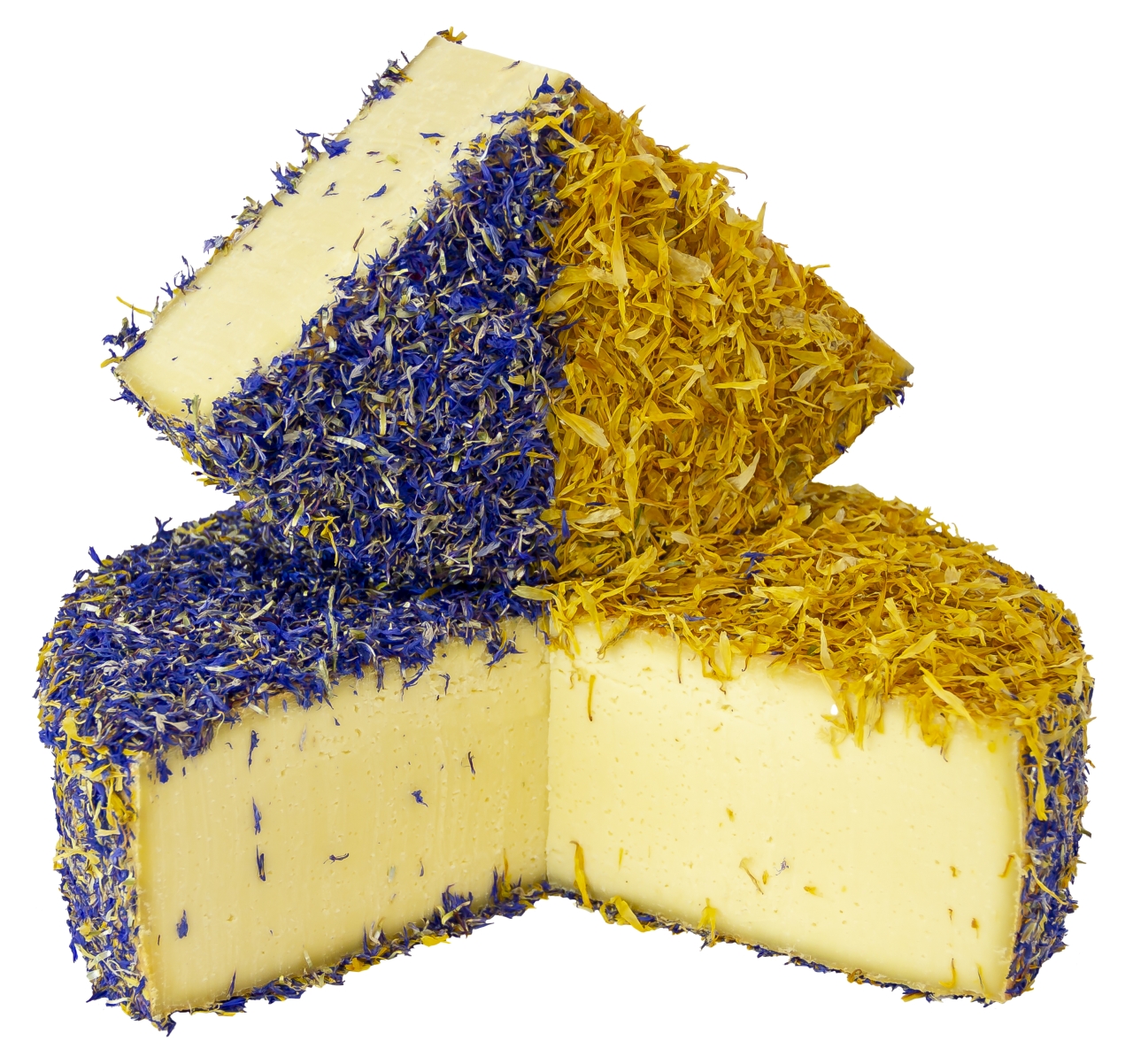 Ukraine Alp Blossom

A war right in the centre of Europe – that is so unbelievably horrible, and without hesitating we made a donation in early March, of course.
But we would like to continue helping, and help more! And what could be more obvious than selling cheese, as a fundraiser, to support relief agencies in Ukraine.
And further on, equally obvious, we re-invented our Alp Blossom in the Ukraine's national colours blue and yellow. We'd like our Ukraine Alp Blossom to radiate hope.
Kaeskuche cheese is just a nice surprise of the German cheese range, very various and quality cheese.
Working with Norbert Sieghart on our artisan German cheeses has been a revelation and the wonderful handmade cheeses have been a real discovery for our customers. You will not find better examples of German farmhouse cheeses.
We love working with Norbert Sieghart and Kaeskuche here in Philadelphia. Norbert's cheese selection is very exciting for our guests who love to discover wonderful new cheeses. It allows us at Di Bruno Bros. to globally support local makers from Germany in the same way we do it in the U.S.
First of all, working with Norbert from Kaeskuche is like working with your best friend. But business wise, it is a delight to buy and sell their great cheeses with great stories to tell!